From an article published in the Cosmetic Dentist Guide, it could well be proven that brushing your teeth could help to prevent heart attack or strokes.
Columbia University scientists have released their findings of a new study, which supports good oral hygiene preventing heart attacks and strokes.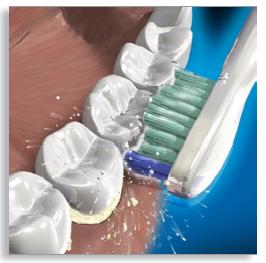 The research team from the Mailman School of Public Health at Columbia University in New York, found that brushing regularly can help to prevent atherosclerosis (fatty deposits collecting in the arteries). Atherosclerosis is a major risk factor for strokes and heart attacks, as the deposits interrupt the flow of blood to the heart and brain.
It has been found that gum health has an impact on health of arteries; during a 3 year study, patients with improved gum health, also seemed to experience healthier arteries. It was revealed that the more the gums improved, the more the arteries improved.
Dr Moise Desvarieux, said that "this is the most direct evidence yet that modifying the periodontal bacterial profile could play a role in slowing or preventing both diseases." Additional risk factors for atherosclerosis, including obesity and smoking were taken into account, when evaluating patients.
Dr Nigel Carter OBE, described the findings of the study as "ground-breaking" and added that people should take note of the evidence and protect their teeth and gums with regular brushing and mouthwash.
It has been found that poor dental hygiene can allow more than 700 types of bacteria to go directly into the blood stream.